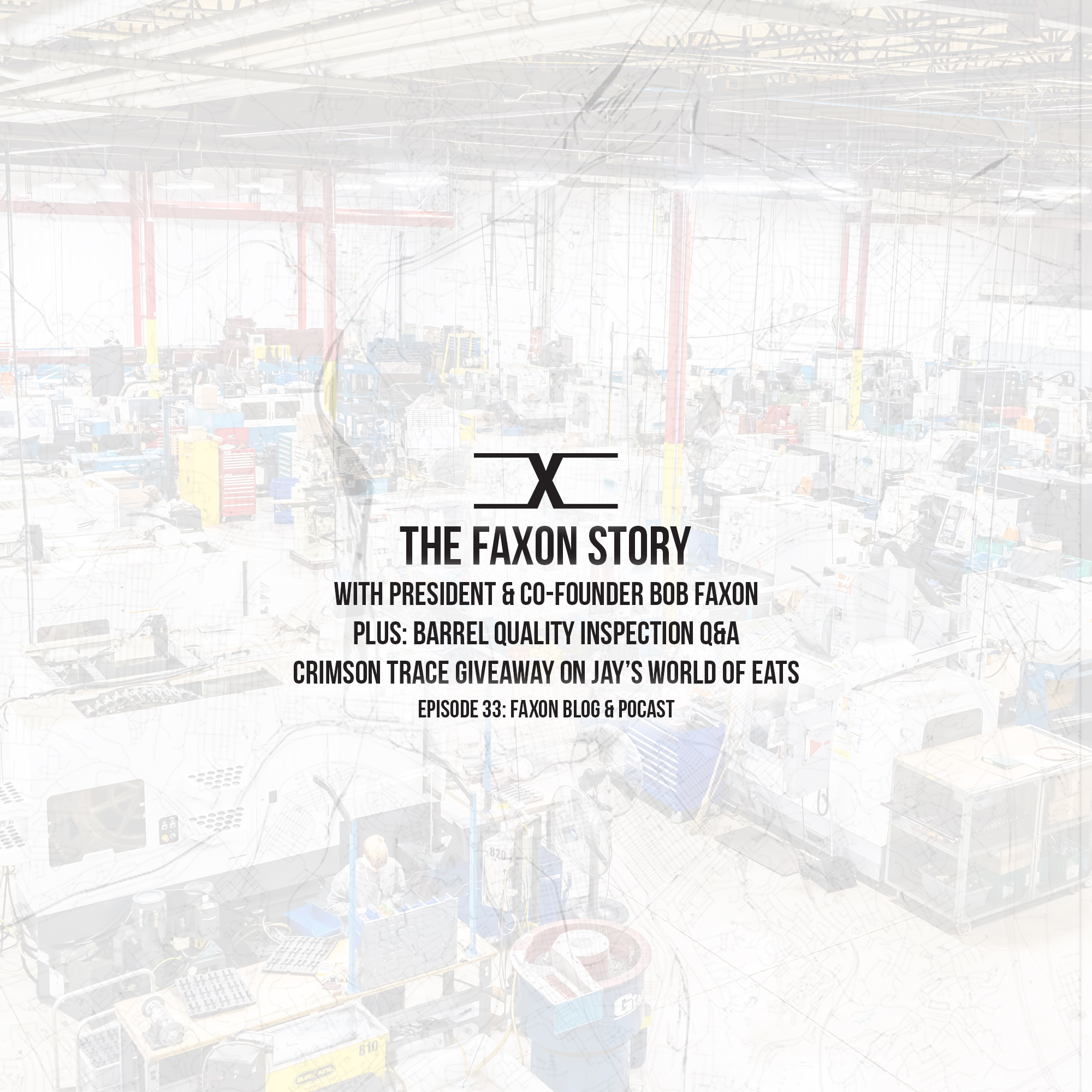 President & Co-Founder, Bob Faxon is on the show!
Bob Faxon joins us for our first Podcast Episode in our new West Chester Facility to share the story of Faxon Machining and Faxon Firearms!
PLUS:
Barrel Quality Q&A with Product Director, Jay Wilson.
Crimson Trace CMR-204 Giveaway on 'Jay's World of Eats.'
Don't forget to check out our friends of the podcast!
Crimson Trace - www.crimsontrace.com/
Wheeler Tools - www.wheelertools.com/
Lockdown - www.lockdown.com/
Caldwell Shooting Supplies - www.caldwellshooting.com/
Tipton Gun Cleaning Supplies - www.tiptonclean.com/