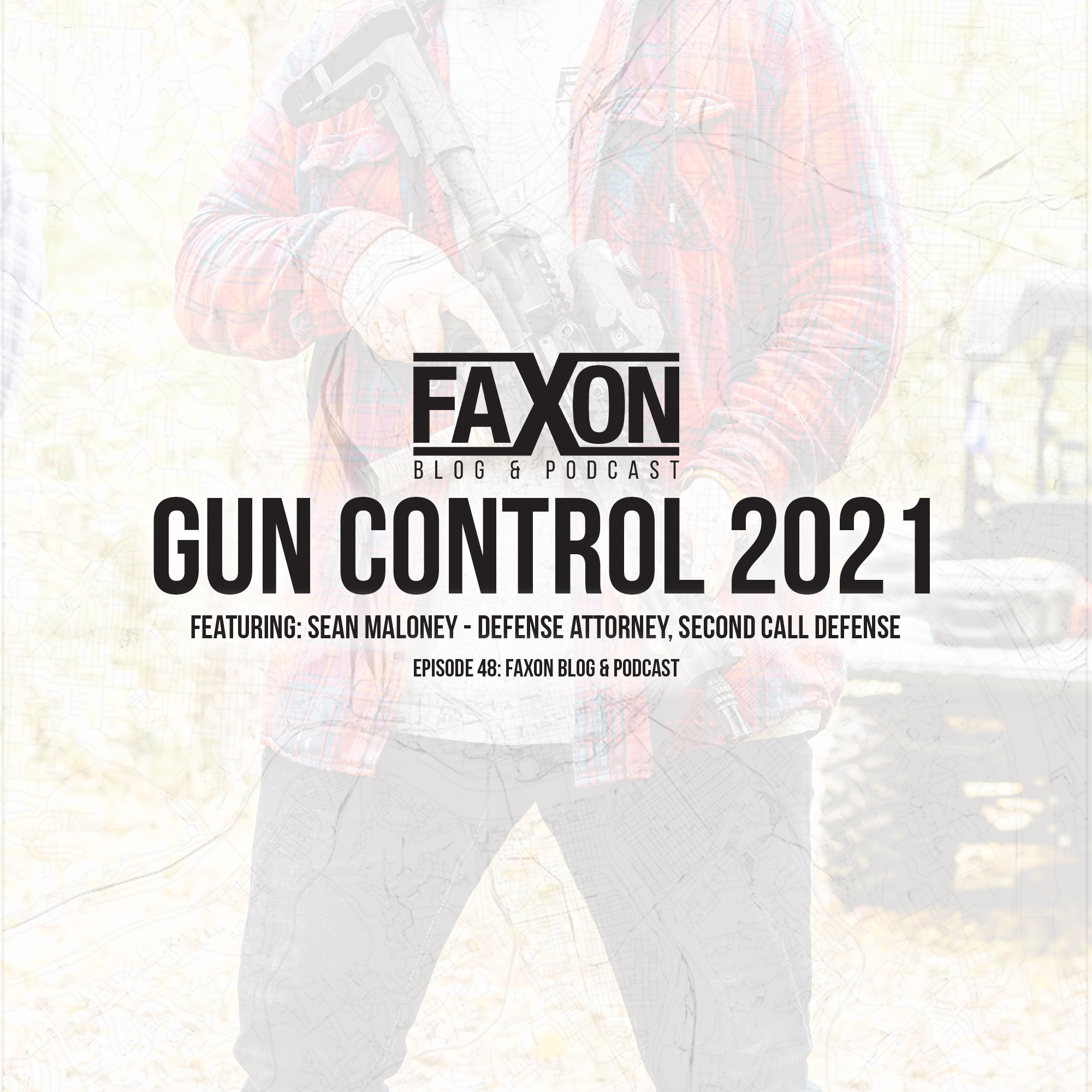 When it comes to gun control, 2020 went out with a bang, and it looks like more is on the horizon.
On the latest episode of the Faxon Blog & Podcast, Faxon's Media Director, Dustin Wallace, is joined by Defense Attorney Sean Maloney (Second Call Defense).
Mr. Maloney is a member of the National Association of Criminal Defense Lawyers. He practices in all areas of firearm-related law, including 2nd Amendment rights, firearms preemption, criminal defense, federal and state restoration of gun rights, and federal NICS appeals.
They open their conversation by talking about Governor DeWine's recent signing of "Stand Your Ground" in their shared home state of Ohio. This came as a surprise to many, considering the Governor's earlier remarks about a potential veto.
In regards to the recent news surrounding pistol braces and 80% handgun kits, Mr. Maloney said, "Several weeks ago, the Biden Transition Team met with the ATF... and said, 'We're going to go after pistol braces. We're going to go after Polymer 80's.' ... anything that we can get done that fits the narrative of Joe Biden's anti-gun rhetoric."
To many gun owners, this is an alarming situation.
Although the ATF recently retracted their letter concerning pistol braces, Mr. Maloney and others believe it is far from over.
Maloney has several open cases with the ATF. During a recent trip to the state capitol regarding those cases, he was told by ATF agents, "It's out of our hands." To Maloney, this indicates more gun control actions coming down the pike.
Find complete show notes and links at FaxonFirearms.com/blog/episode48