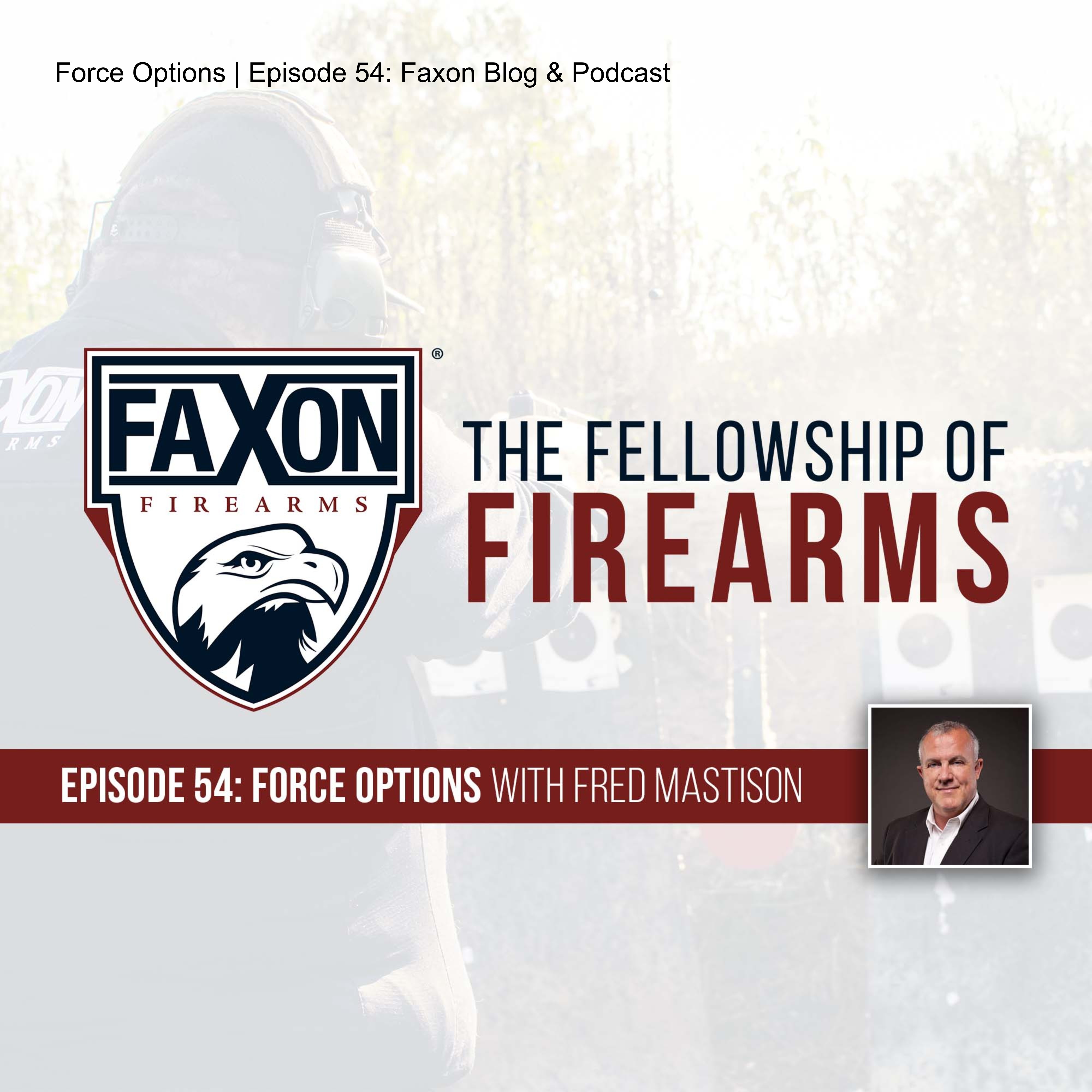 FaxonFirearms.com/blog/episode54
This Week On The Show!
Dustin & Emily chat with Firearms Trainer and Writer, Fred Mastison, President of Force Options USA.
Bio:
Mr. Mastison is a professional instructor in the fields of defensive tactics, firearms, and executive protection. He is a reserve police officer and has been training in close quarter combatives for over three decades. He is recognized internationally as one of the top combatives and firearms instructors in the world. He also operates an executive protection division and provides services around the world. Mr. Mastison is a published author on the subject of Defensive Tactics training and firearms. He is a national magazine contributor and has written over 600 articles for national magazines.